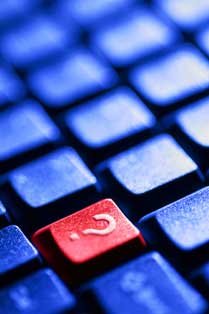 We've established a proven methodology for hardware and software selection that is based on our 15 years of practical experience in Information System Management and the expertise gained by successfully implementing systems for other organizations and businesses. There are five phases:
All required functions of the existing computer system are documented through interviews with key client personnel. Then the desired functions are added to create a single list of functions that the new information system should support. This documentation becomes the basis for evaluating which hardware and software proposal best fits your company's needs. During this phase, we review your short- and long-range business plans so that the recommended system meets not only your current needs but your future needs as well. We also develop an implementation budget that assists us in evaluating potential solutions.
Develop the Request for Information (RFI)
The definition of requirements is summarized in a single document listing all the desired functionality of the new system. This document is then sent to hardware and software vendors that we have identified as capable of providing solutions that are compatible with the requirements of your company.
Vendor proposals are rated by how well each one meets the needs documented in the RFI. Critical needs are weighed more heavily in the scoring to assure the best fit of hardware and software.
Demonstrations and Reference Checking
The top rated vendor proposals are carefully evaluated. Vendor representatives make formal presentations of their proposed systems, and hands-on demonstrations may be possible. At this time, a financial stability check is conducted on the vendors to make sure they have the capability to adequately support your organization now and in the future.
Once a solution has been selected, a schedule for full implementation is developed to ensure a well-controlled transition from the old system to the new. Several key work steps include:
Hardware Conversion
Data Conversion
Software Loading
User Training